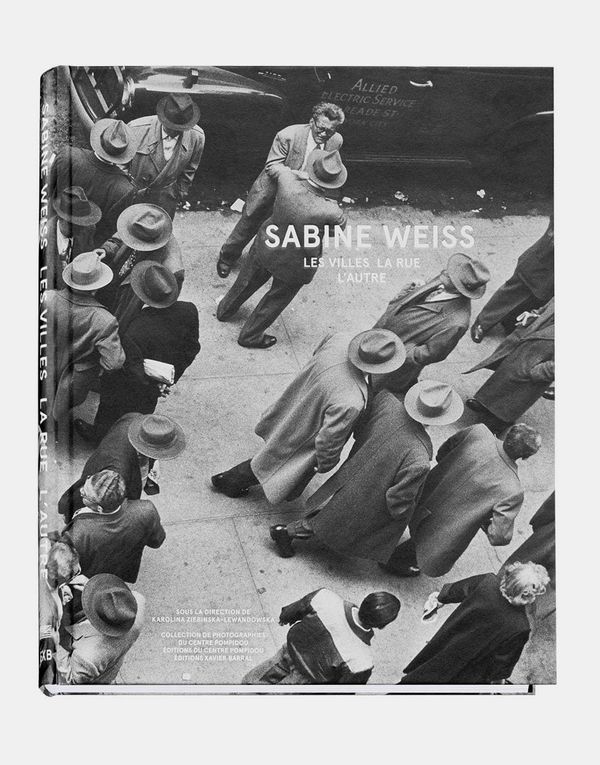 Sabine Weiss, les villes, la rue, l'autre book
$ 75 - 100 USD
Sabine Weiss - les villes, la rue, l'autre hardback book published by Editions Xavier Barral. French.
ISBN-13: 978-2365111881
As a photographer in the sheerest humanist tradition, a member of Rapho agency along with Robert Doisneau, Willy Ronis or Janine Niépce, Sabine Weiss has been the privileged witness of her time. Far, yet, from the great photoreportages, conflicts and politic events that left their mark on history. She devotes herself to the street and its inhabitants.
This publication, which gathers her works carried out between 1946 and 1964, accompanies the eponymous exhibition presented at the Centre Pompidou from June 20 to October 15, 2018.
Through this work, corresponding to the precarious years of the post-war period, a new reading of Sabine Weiss' photography takes shape. Whether it is children playing in the wastelands of her neighborhood – Porte de Saint Cloud -, the city of Paris, its daily life, its metro, or its flea markets… Sabine Weiss takes a look that is both gentle and understanding on the inhabitants. In search of simple beauties, suspended moments, of rest or of reverie.